Acrylic Case for IN-14 IN-8(8-2) Z573M Nixie Tubes Clocks [NCT4XX BOARDS]
Units Sold: 28
Clear Acrylic Case for IN-14 IN-8(8-2) Z573M Nixie Clocks
Case is designed for 6 IN-14 IN-8(8-2) Z573M Nixie Tubes
Case compatible with NCT4XX and NCM109 Boards
Only the Case in this Listing without Tubes and Electronics
IN-14 Tubes are the most popular mass-produced Nixie Tubes
Nixie Clocks are one of the most beautiful and popular Vintage Clocks
PCB, Design, Schematics, Case and Software made by GRA & AFCH
$39.95 – $64.95
Acrylic Case for IN-14 IN-8(8-2) Z570(573)M Nixie Tubes Clocks [NCT4XX BOARDS]
Beautiful Acrylic Case for Nixie Tubes Clocks based on NCM109 boards.
This acrylic Сase Model ACNS4xx is fully compatible with Clocks on the IN-8, IN-8-2, IN-14, Z573 Tubes.
Only the Acrylic Case is for sale, WITHOUT internal electronics!
Listing contains:
Acrylic Case Model ACNS4xx v3.3 – 1 pcs
Screws M3 x 40 mm – 4 pcs
Closed Nuts M3 – 4 pcs
Hardware Features:
The Acrylic Case is fully compatible with NCM109 board + NCT414, NCT408, NCT482, or NCT573
Materials: Acrylic, Rubber
Acrylic thickness: 3 mm
Acrylic Case have holes for the control buttons, power supply, and USB port.
Acrylic Case size (without Tubes): 240 mm x 90 mm x 70 mm.
Acrylic Case shipped disassembled! (for safe delivery).
Photo Gallery: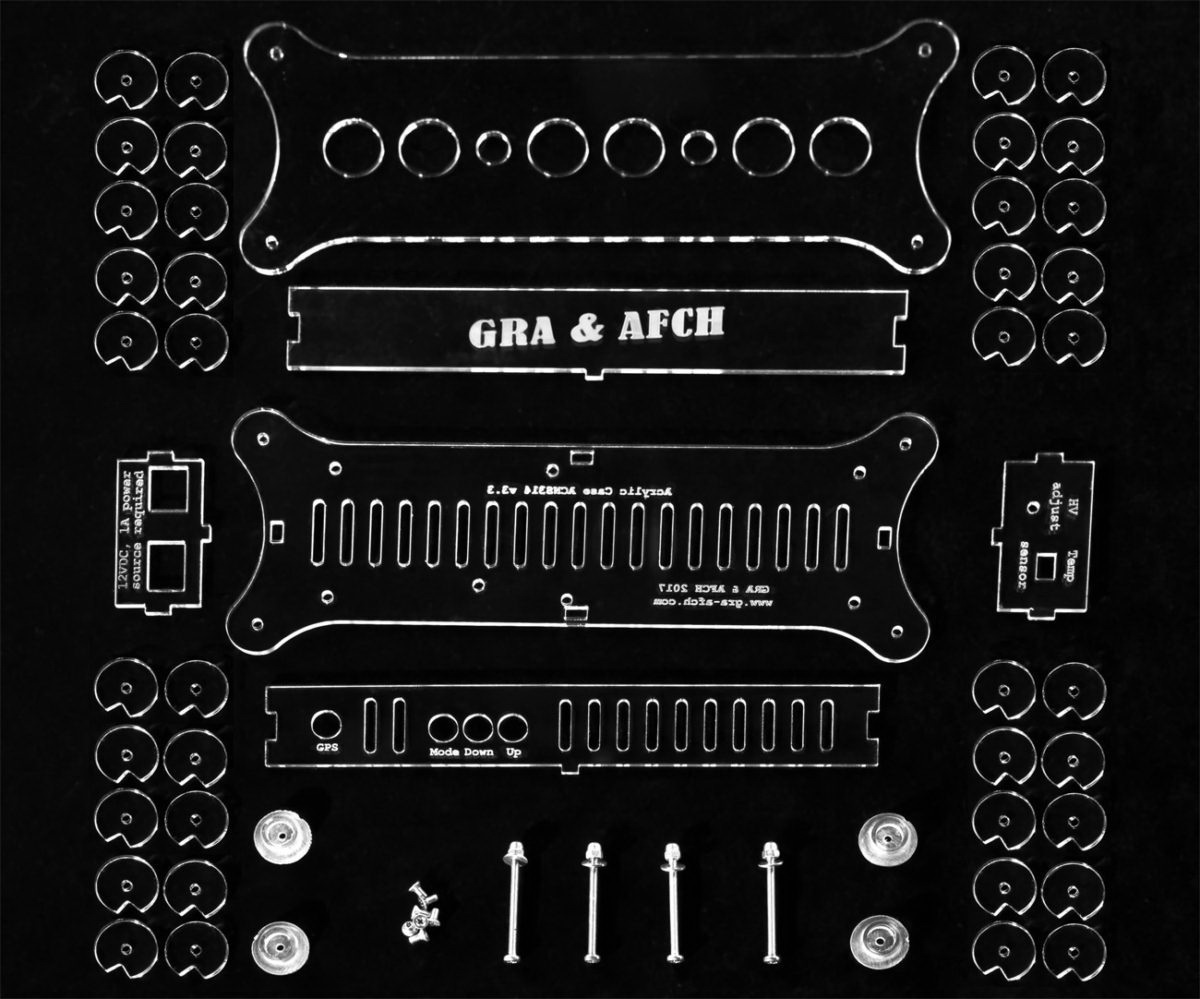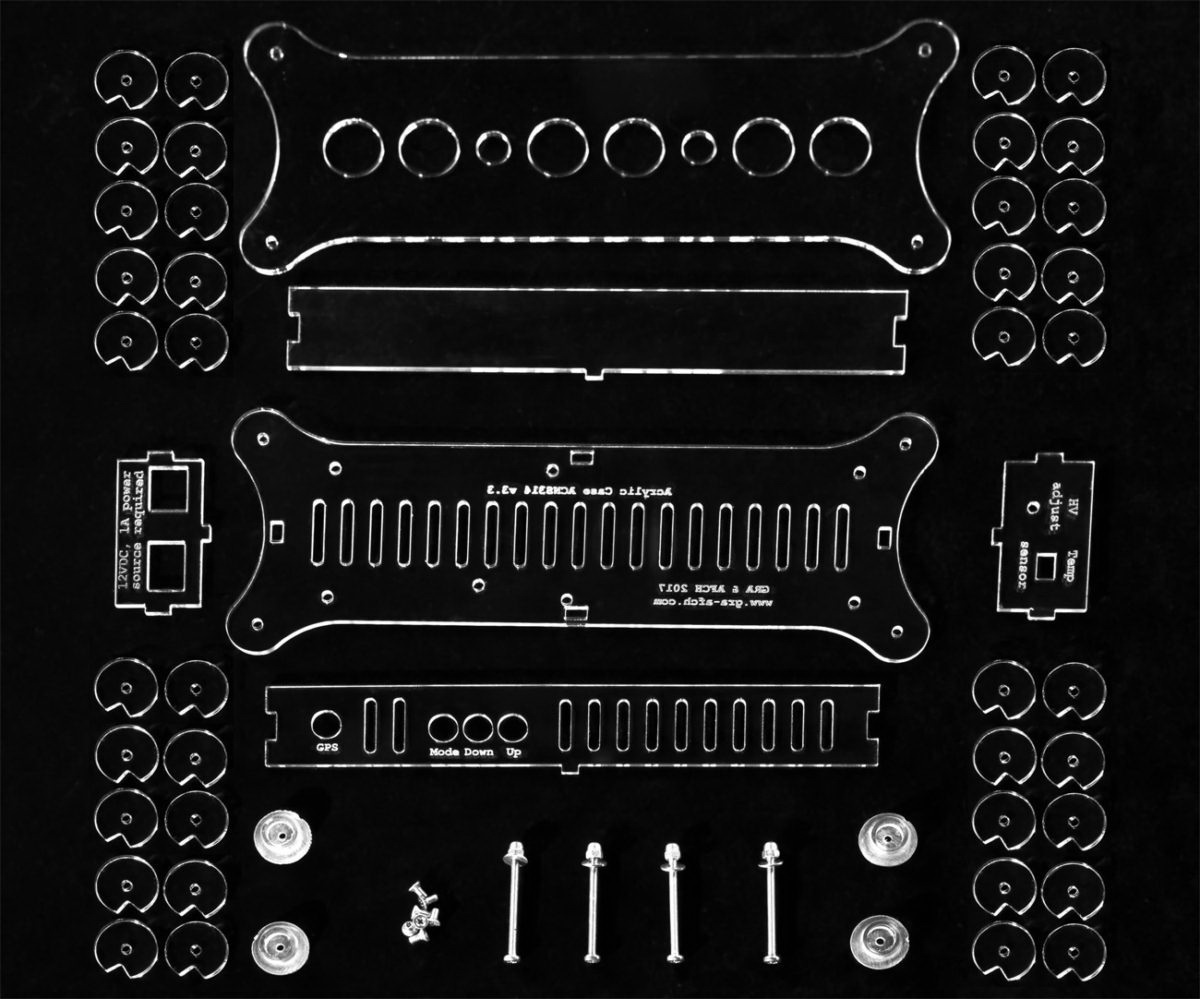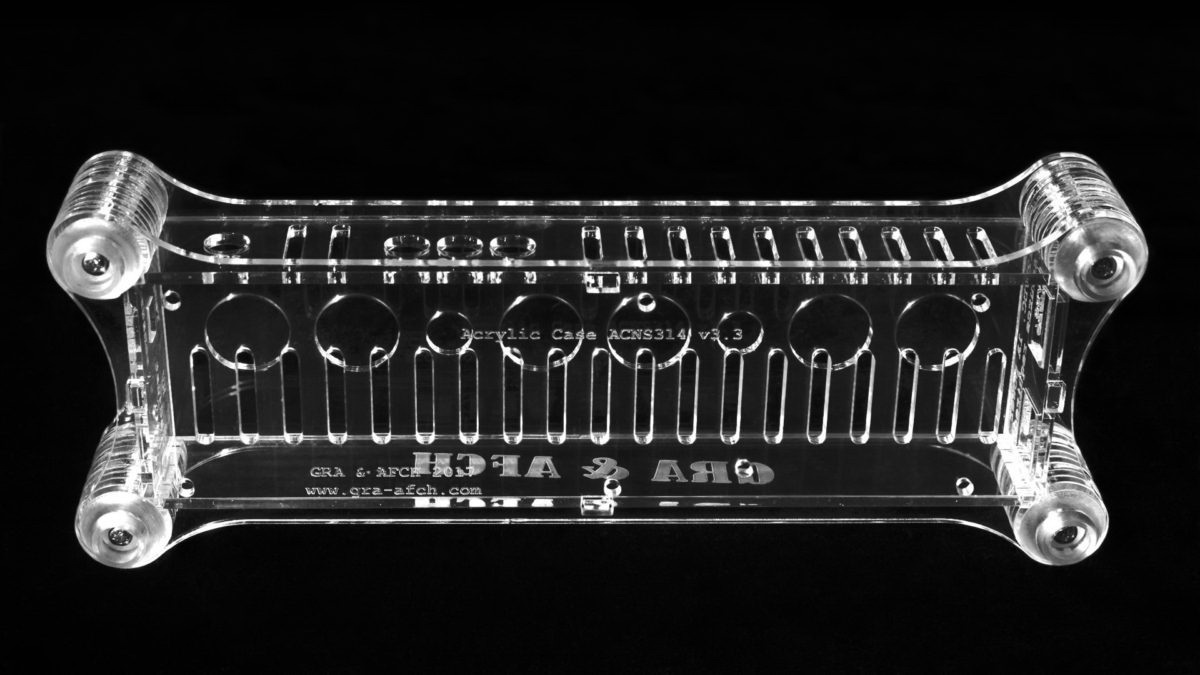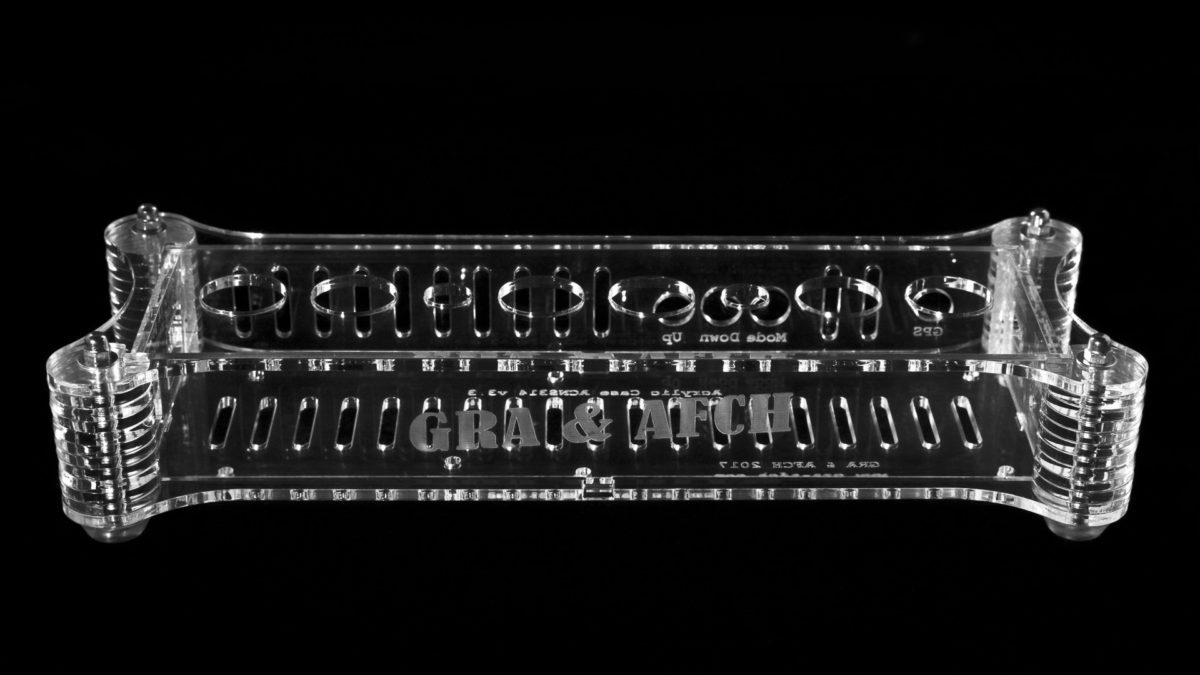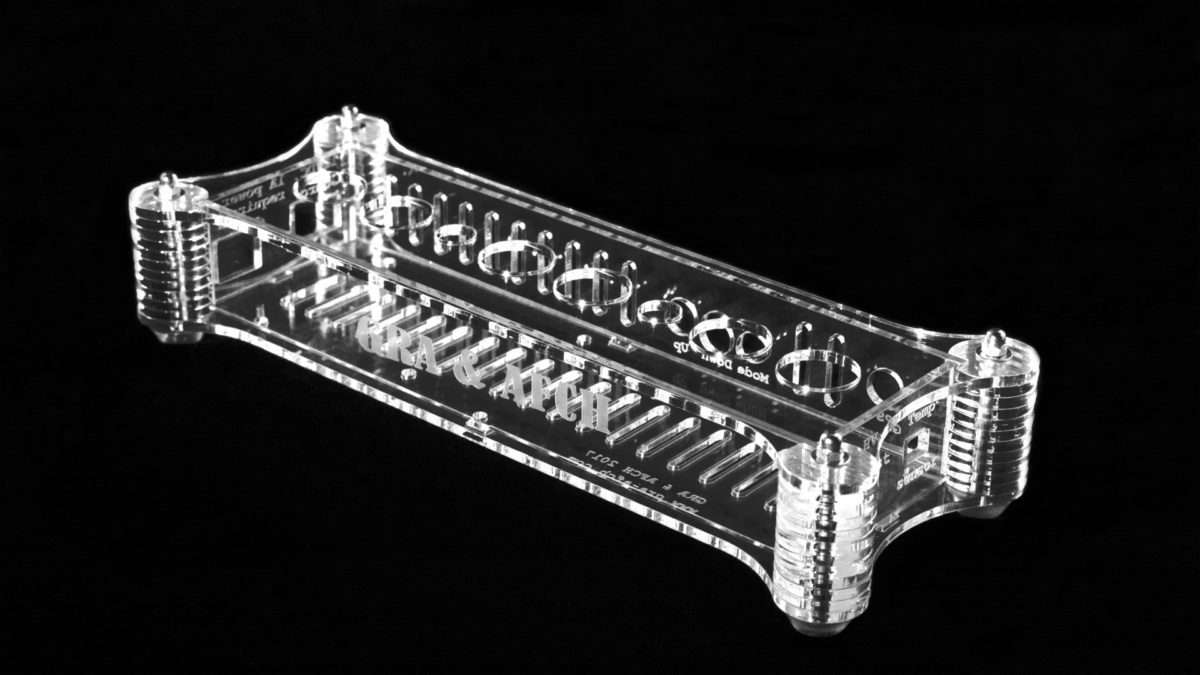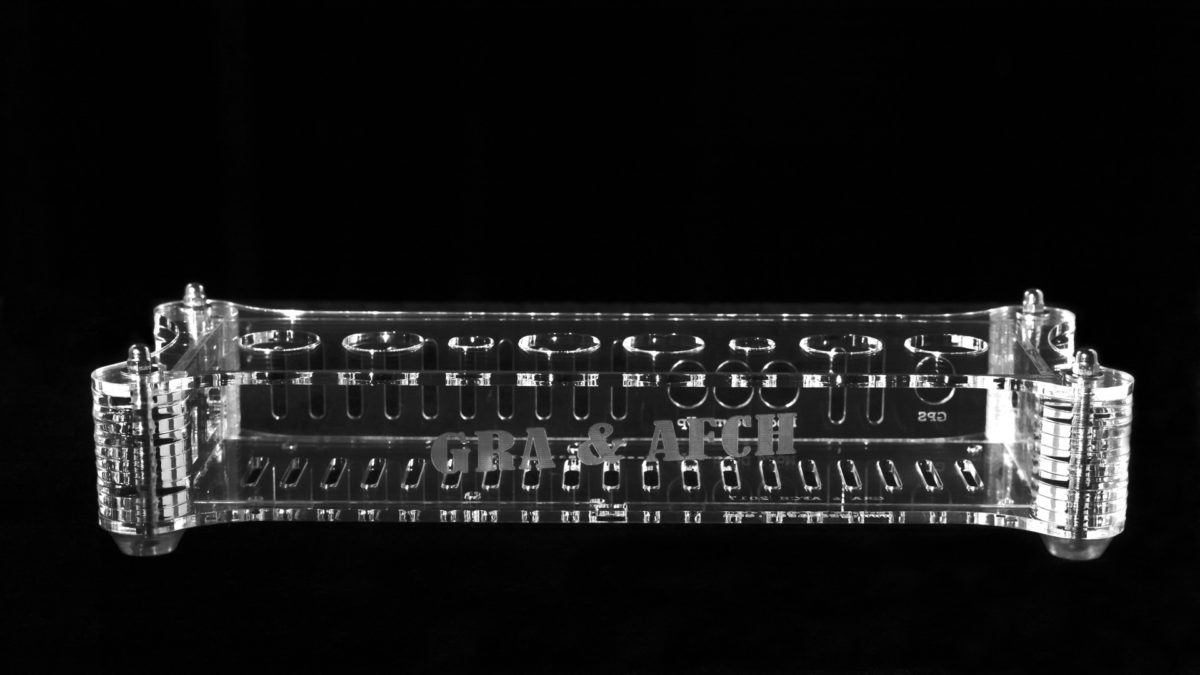 Shipping and Return information
All Items are shipped from Ukraine
Via International registered Airmail
Shipments are made within 1 business day
After the payments are received and verified
It takes about 4-7 days via UPS Express delivery
It takes about 10-18 days via Standerd shipping
It takes about 35-45 days via Economy shipping
We combine multiple Items to save on shipping
UPS Express Shipping time (recommended):
| | |
| --- | --- |
| Europe: | 3-5 days |
| Germany: | 3-5 days |
| USA, Canada: | 4-7 days |
| Asia, South America: | 5-7 days |
| Australia, New Zeland: | 5-7 days |
| Africa, Central America: | 5-7 days |
Standard Shipping time:
| | |
| --- | --- |
| Europe: | 10-12 days |
| Germany: | 10-12 days |
| USA, Canada: | 10-15 days |
| Asia, South America: | 10-18 days |
| Australia, New Zeland: | 12-18 days |
| Africa, Central America: | 12-18 days |
Economy Shipping time:
| | |
| --- | --- |
| Europe: | 25-30 days |
| Germany: | 25-30 days |
| USA, Canada: | 30-35 days |
| Asia, South America: | 35-45 days |
| Australia, New Zeland: | 45-55 days |
| Africa, Central America: | 45-55 days |
Return Policy
All Returns are accepted
For Return you should contact Us within 14 Days after receiving the Item
Refunds are made as Money back or Replacements (buyer's choice)
Return Shipments are paid by the buyer
No restocking fees are charged