Z5660M Nixie Tube NEW UNUSED Excellent condition [1 pcs]
Rare Germany made Nixie Tubes Z5560M is a most popular and biggest legendary Tubes
Nixie Tubes was made for military purpose RFT factory in Germany
Many Nixie Clocks and other devices made using this Tubes
All Tubes are tested and 100% working
The Tubes are in good unused condition New from old stock NOS
$99.95
Z5660m NEW Spare Nixie Tube [1 piece]

---

Rare Germany made Nixie Tubes Z5560M is a most popular and biggest legendary Tubes
Nixie Tubes was made for military purpose RFT factory in Germany
Many Nixie Clocks and other devices made using this Tubes
All Tubes are tested and 100% working
The Tubes are in good unused condition New from old stock NOS

Dear customers!
If you have ANY questions, PLEASE ASK us.

We test each digit in

each

 Z5660M Tube

actual photos of Z5660M Nixie Tube:

Z5660M Nixie Tubes

30mm numeric tube manufactured by RFT / WF

The Z5660M is a 30 mm numerical indicator tube manufactured by WF/RFT company. The size of the digits is 30mm and the glass is not coated. This is one of the most beautiful 30mm tubes, because of the curved glass shape and the true form digits. This tubes were used in digital measurement devices ( eg. voltmeters, frequency-counter) along with the special character type Z5670M

Specificatins:

Tube data / 

Tube Data

German

English

Type

Type

Z5660M

manufacturer

fire

RFT

Comparison types

Substitutes

LC-631, Z522M, Z5220M, Z566M, Z5660M, ZM1040, ZM1042, ZM1042 / 01

Symbols

Displayed symbols

0-9

Symbol height

Icon height

30mm (1,181 ")

Dimensions

Overall dimensions

30mm (1,181 ") dia. X 69mm (2,717") tall

Pin diameter

Pin diameter

1.02mm (0.040 ")

min. operating voltage

min. supply voltage

V

170

typ. burning voltage

typ. maintaining voltage

V

140

Operating cathode current

Typical cathode current

mA

4.5

base

base

B13B, pin 8 at the front /


B13B, pin 8 at front

Version

Socket

B13B

---

SHIPPING

---

Items will be shipped from Ukraine
via international registered airmail
within 1 business days
after payments received and verified.
It takes about 10-34 days.
We combine multiple items to save on shipping.

Shipping Time

| | |
| --- | --- |
| Europe: | 10-12 days |
| Germany: | 14-18 days |
| USA, Canada: | 12-15 days |
| Asia, South America: | 14-20 days |
| Australia, New Zealand: | 20-24 days |
| Africa, Central America: | 23-34 days |

Return policy

All returns are accepted.

You should contact us within 14 Days after receiving the item.
Refund given as Money back or replacement (buyer's choice).
Return shipping will be paid by buyer.
No restocking fee will be charged.

Dear customers!
If you have ANY questions, PLEASE ASK us.
Z5660M Nixie Tubes Numeric Tube by RFT / WF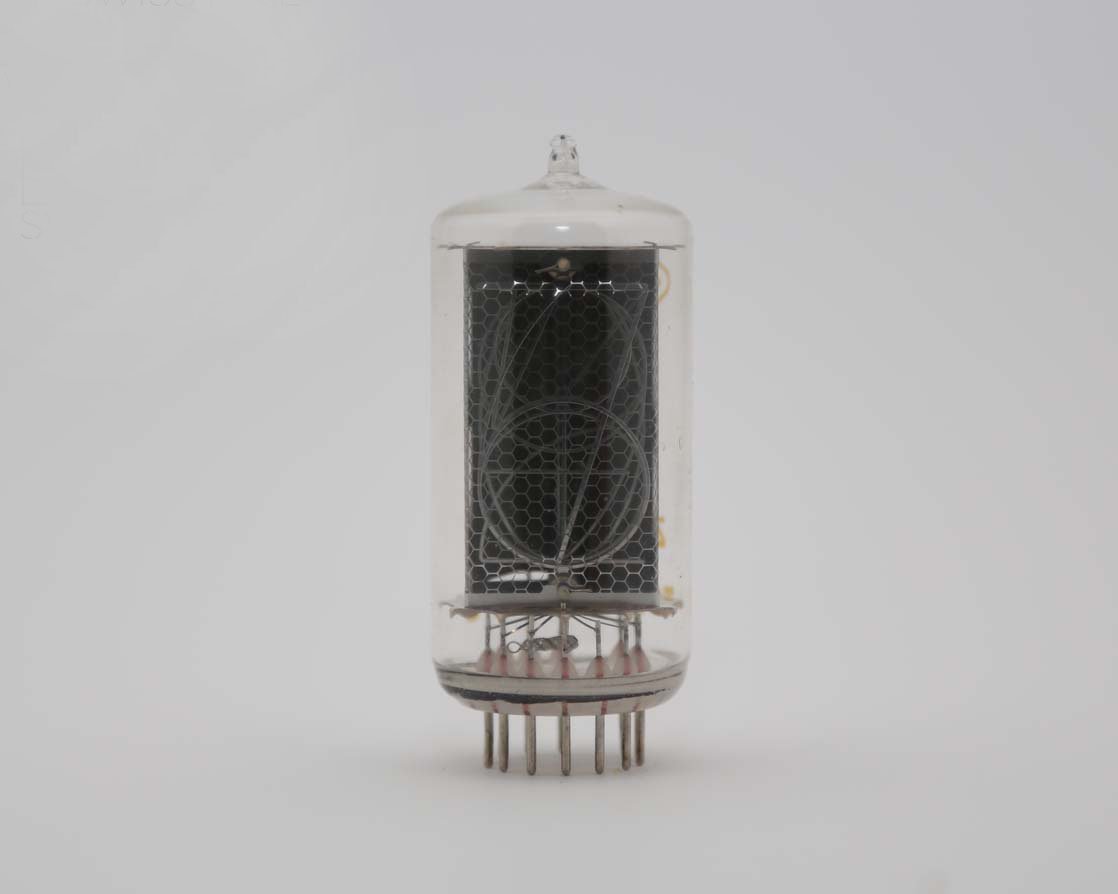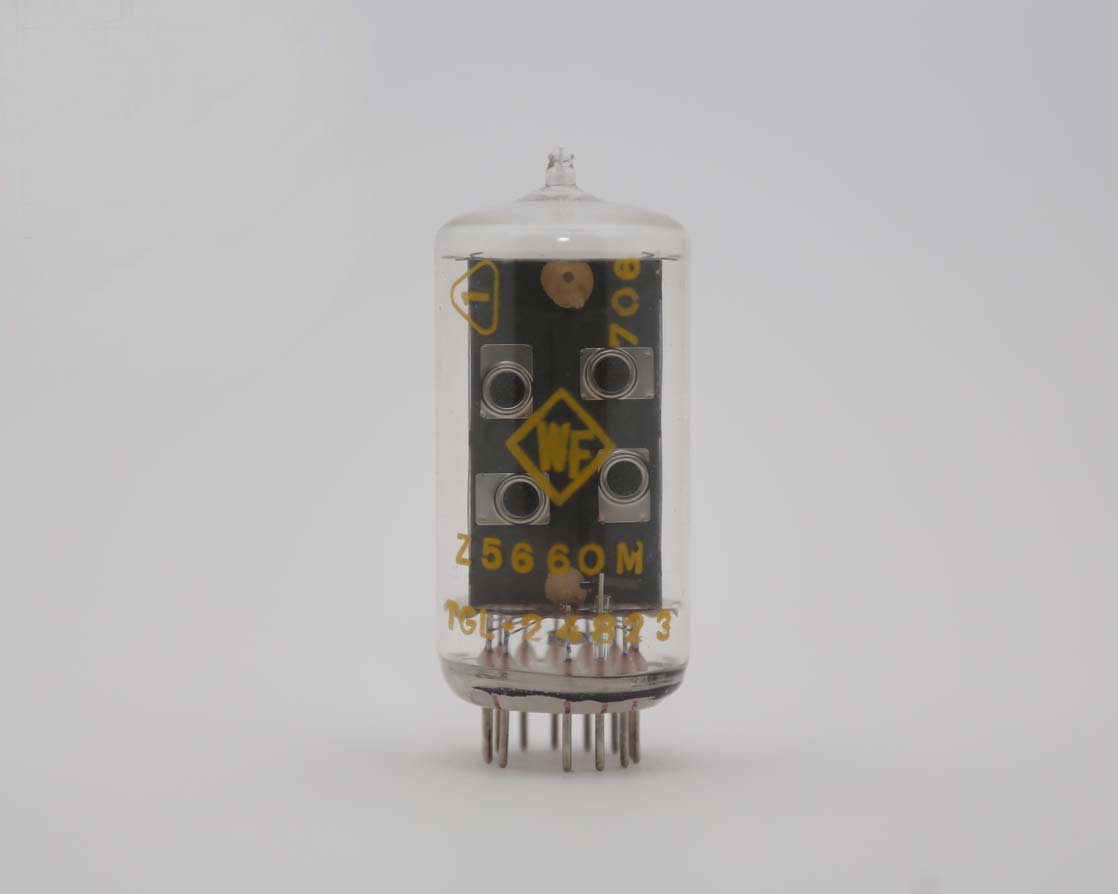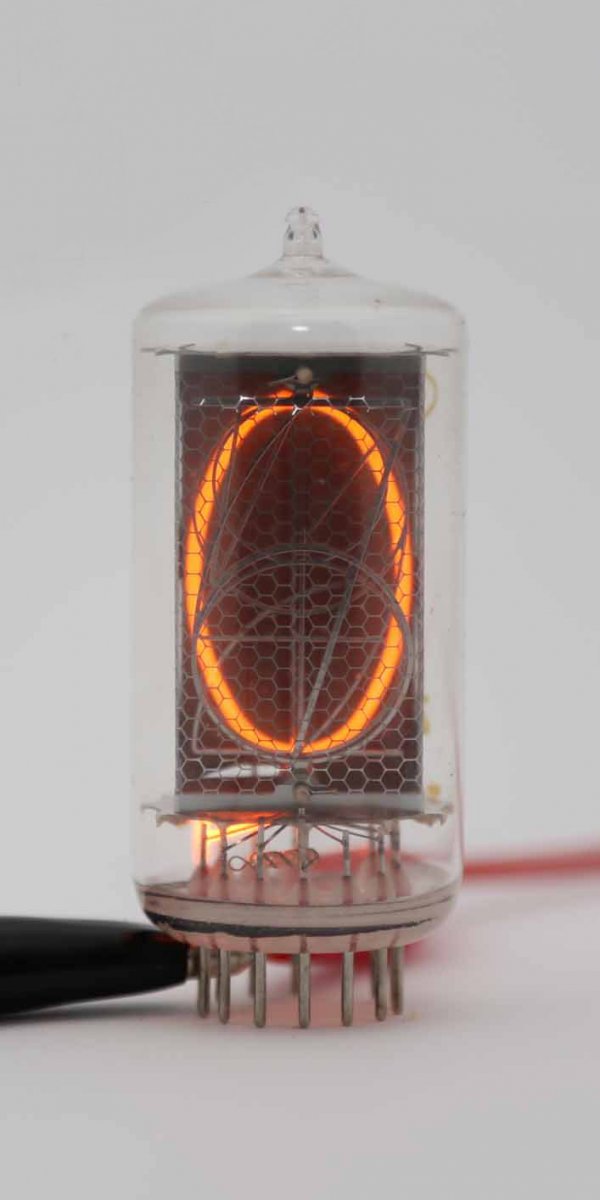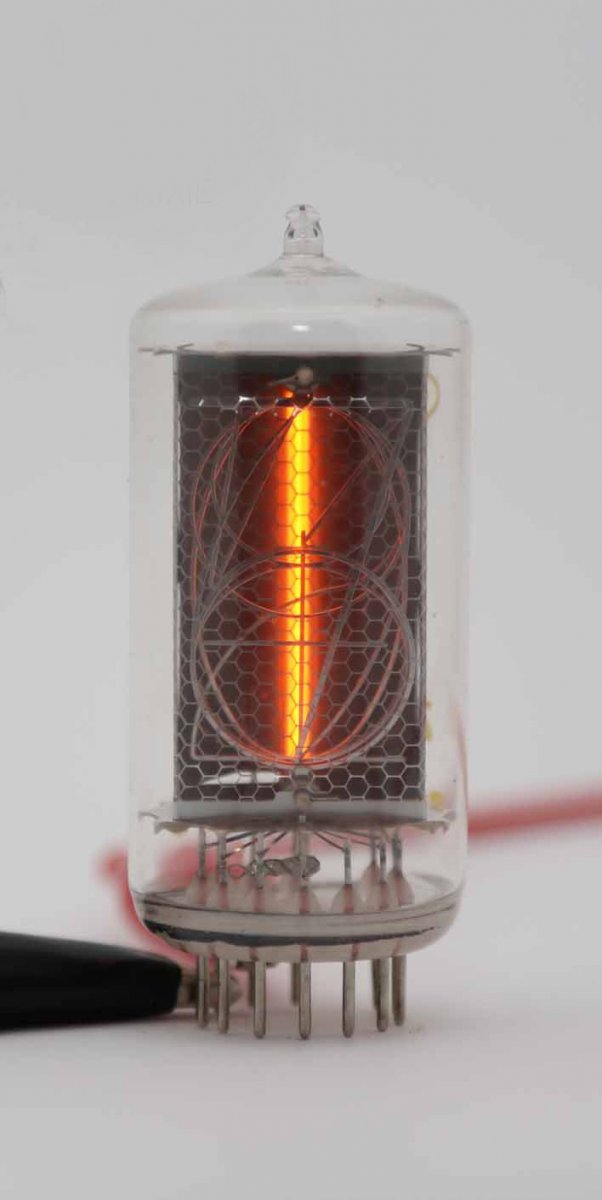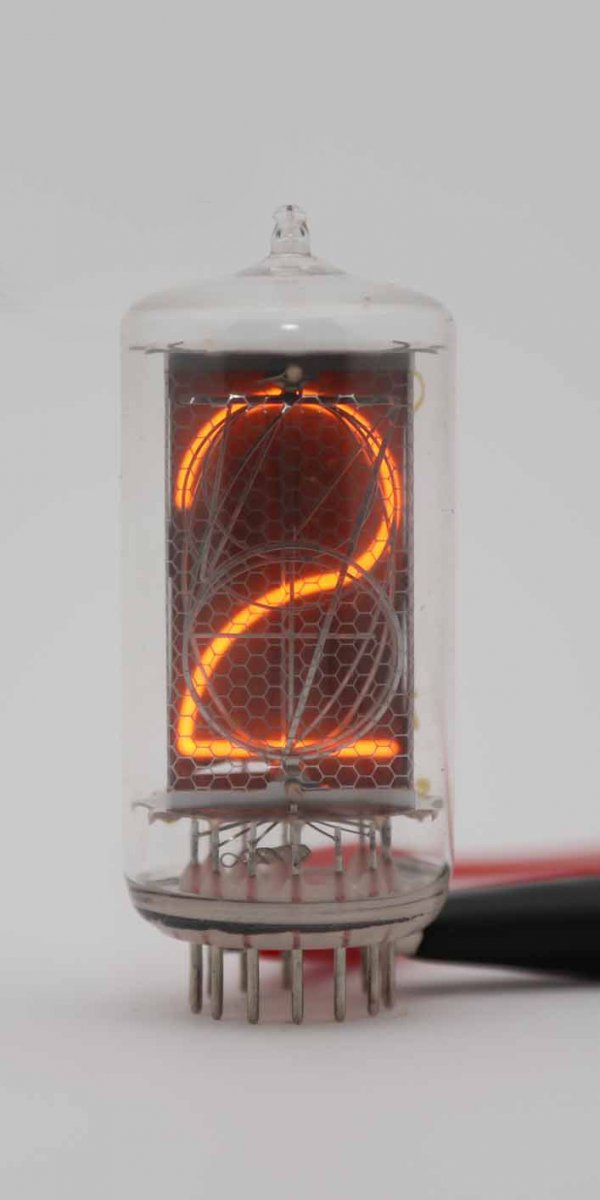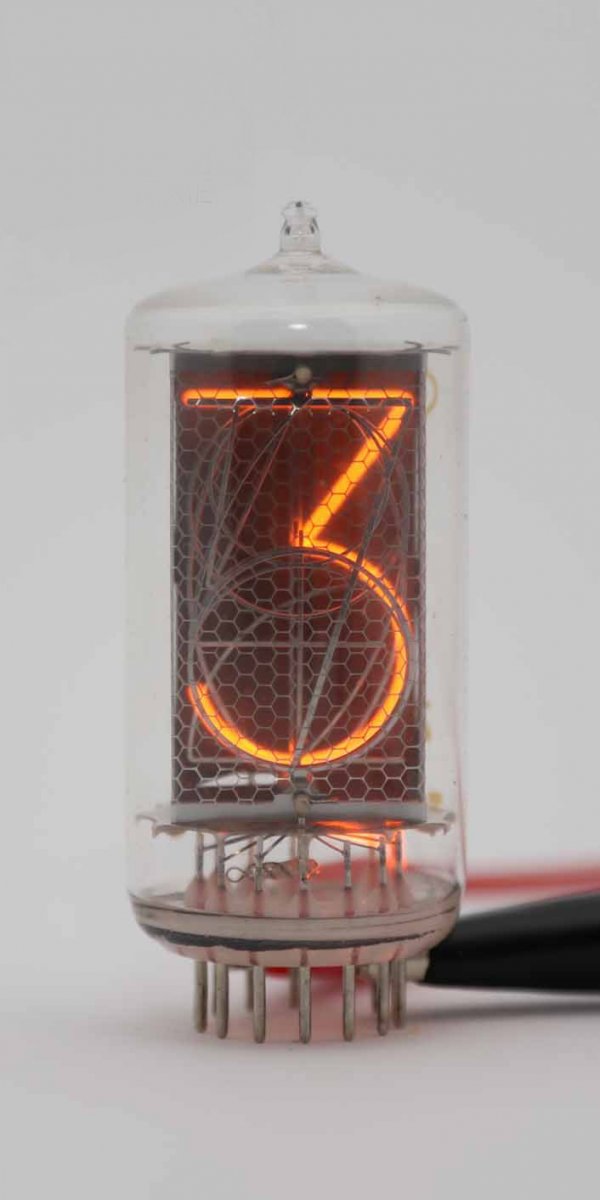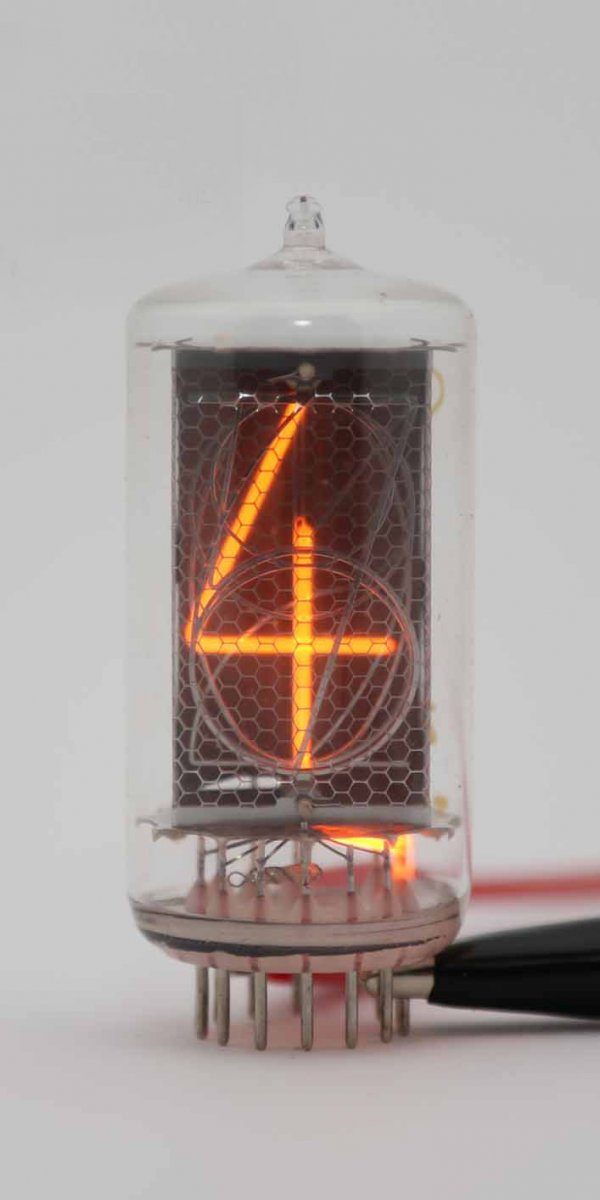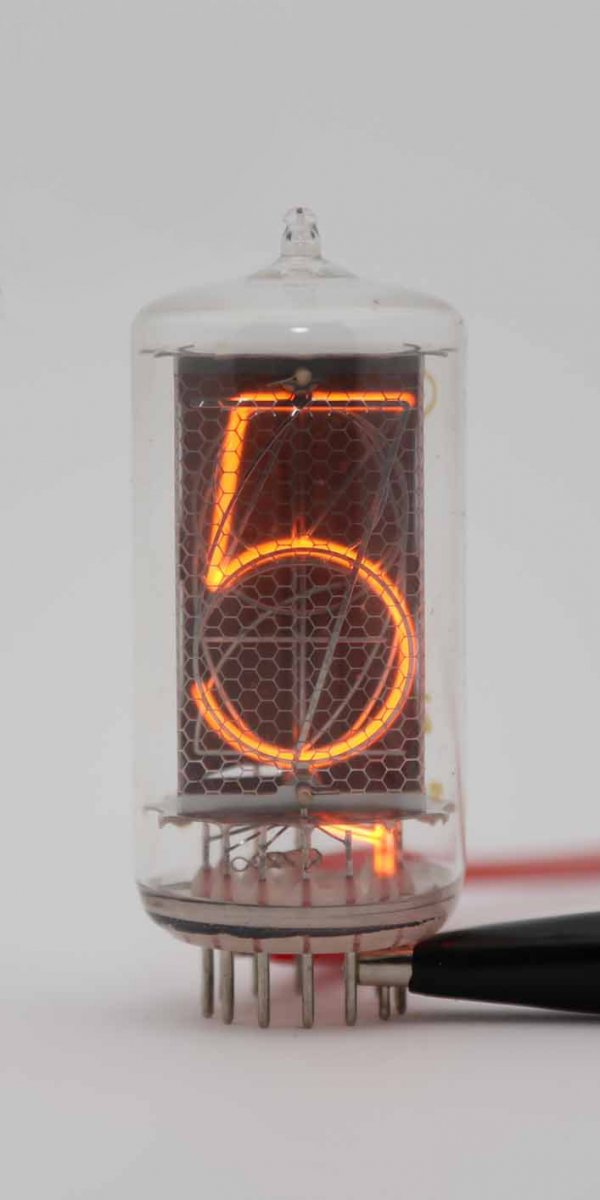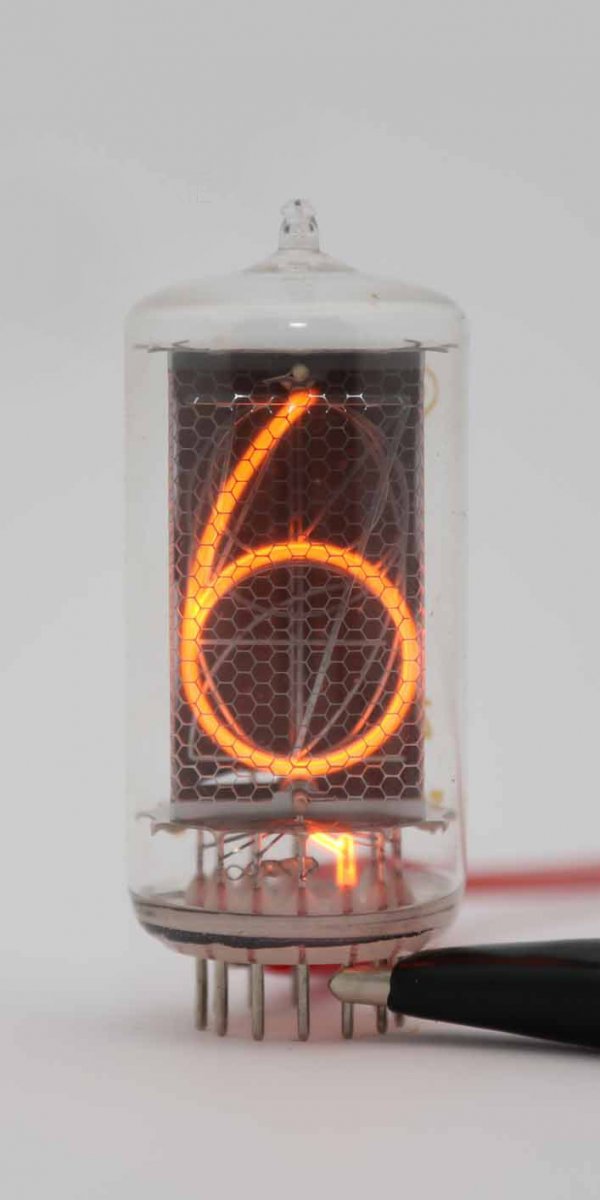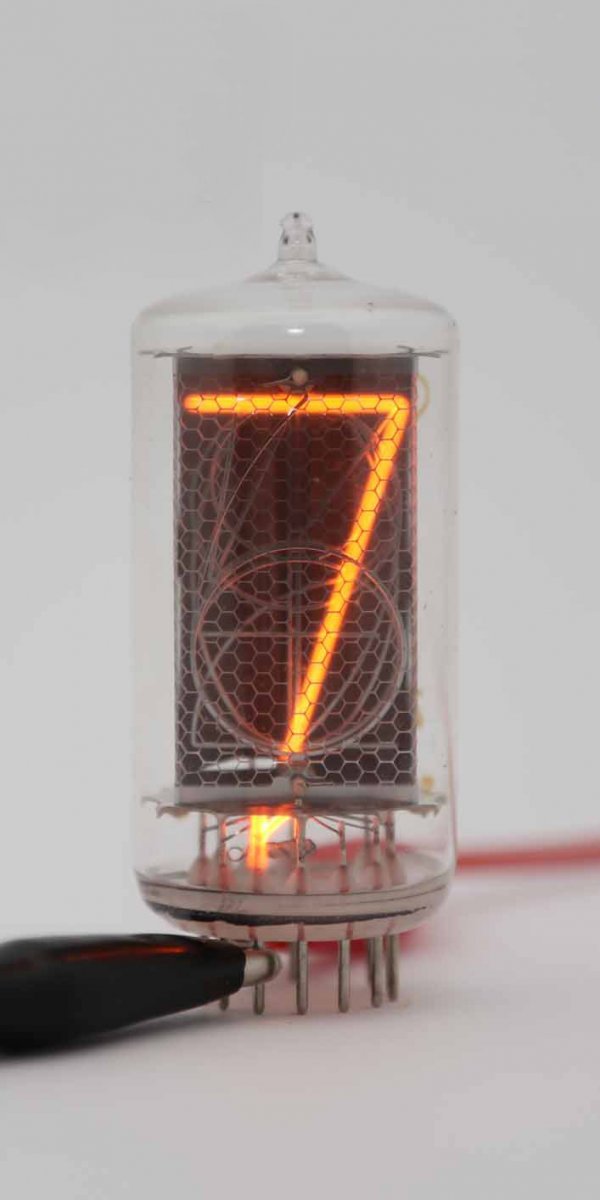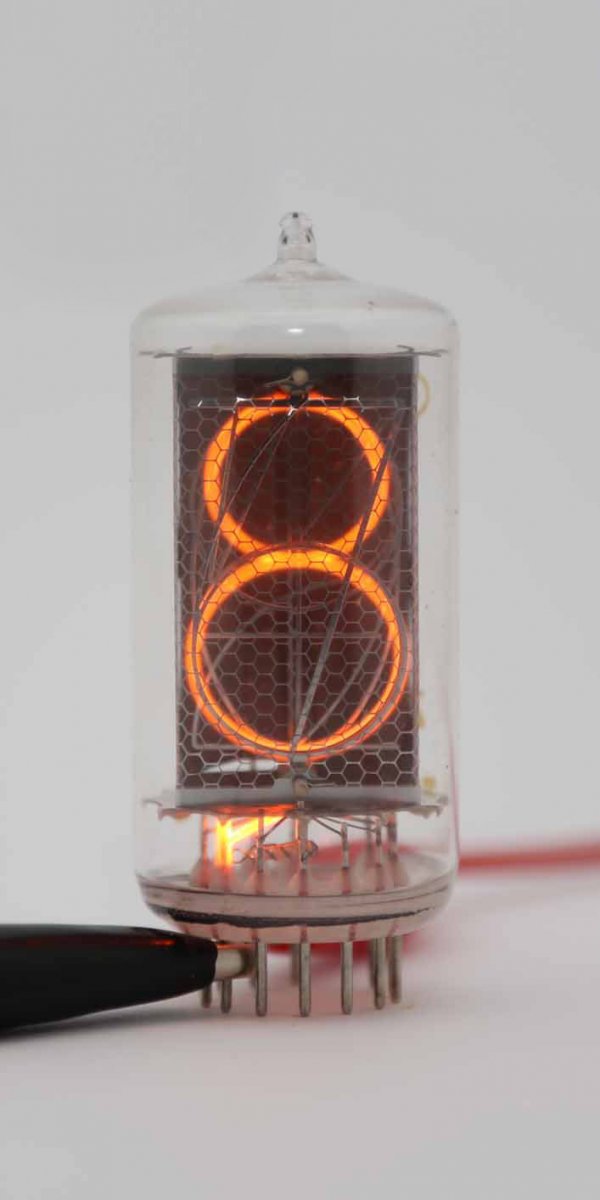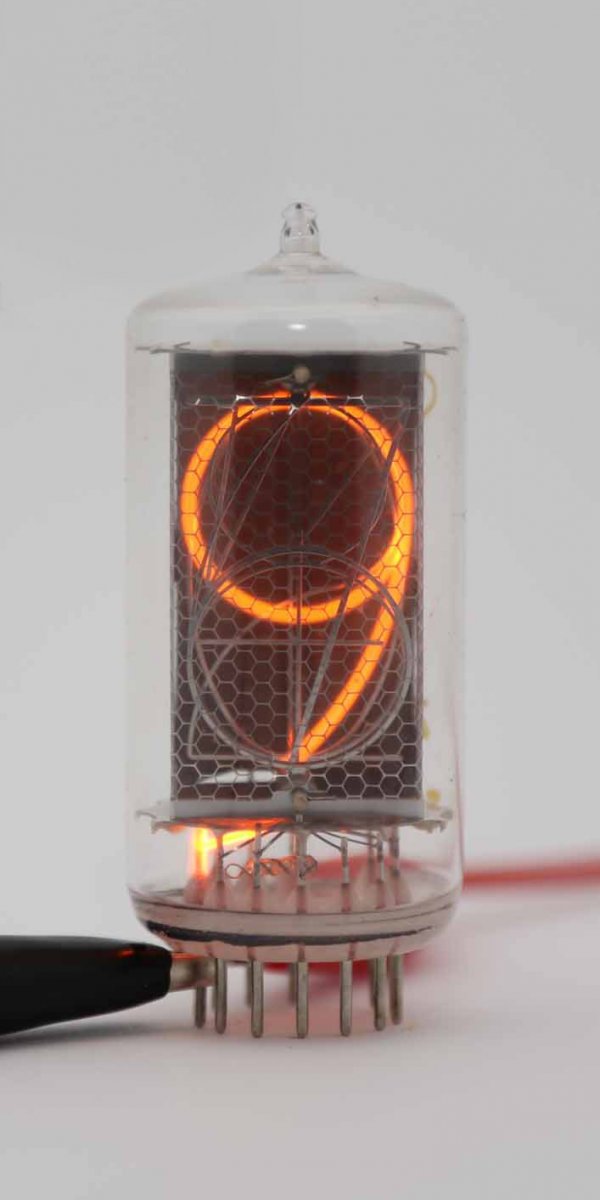 Z5660M Nixie Tubes in Nixie Tube Clock by GRA & AFCH: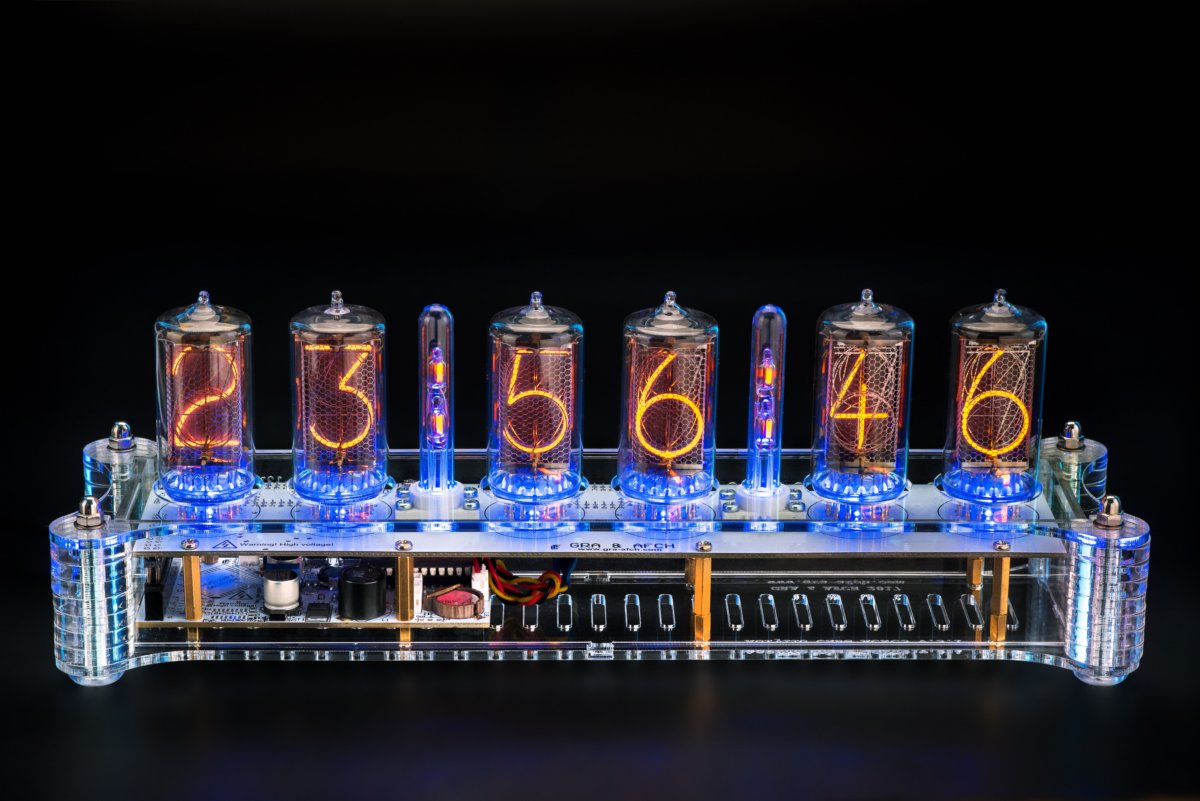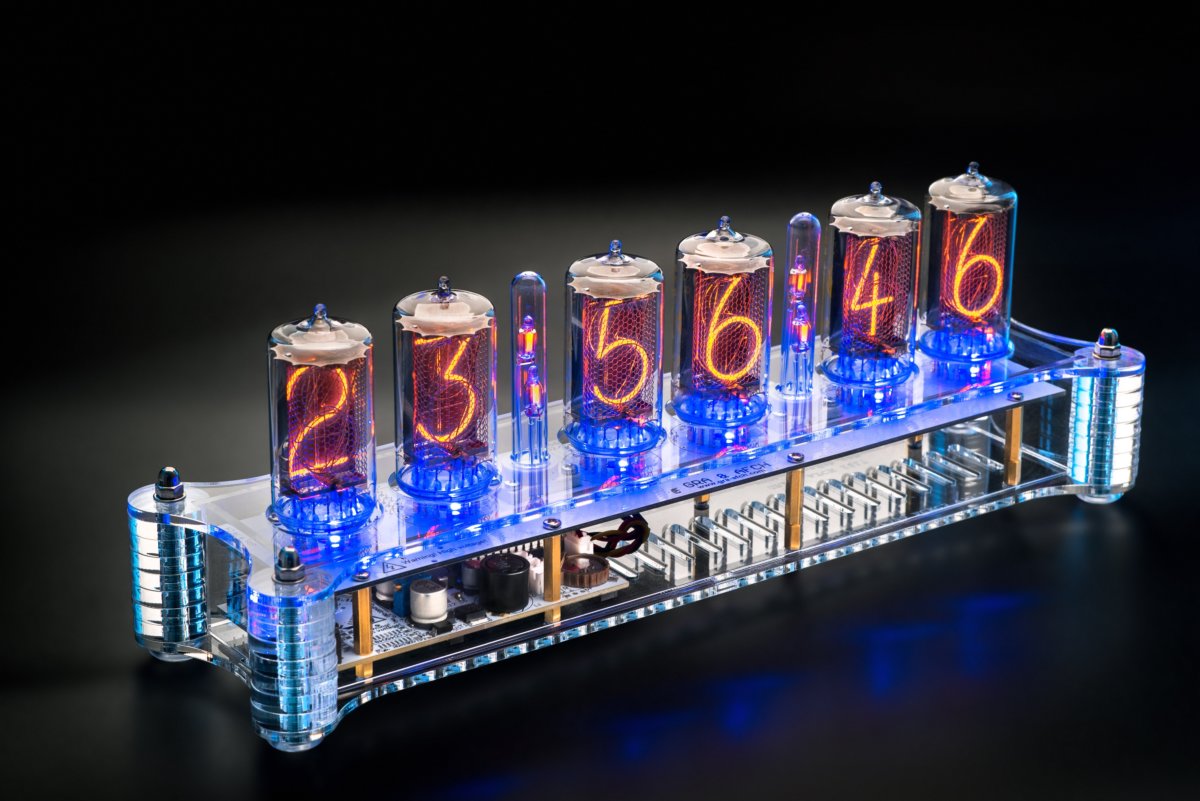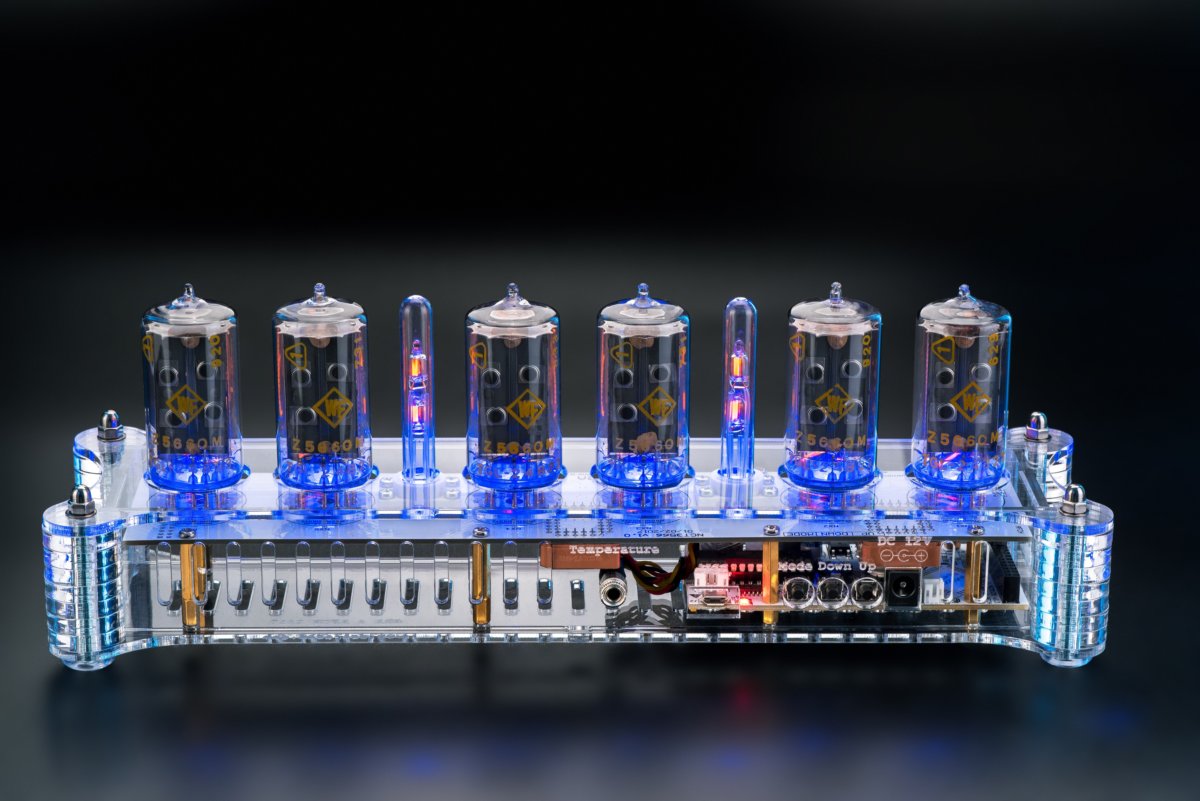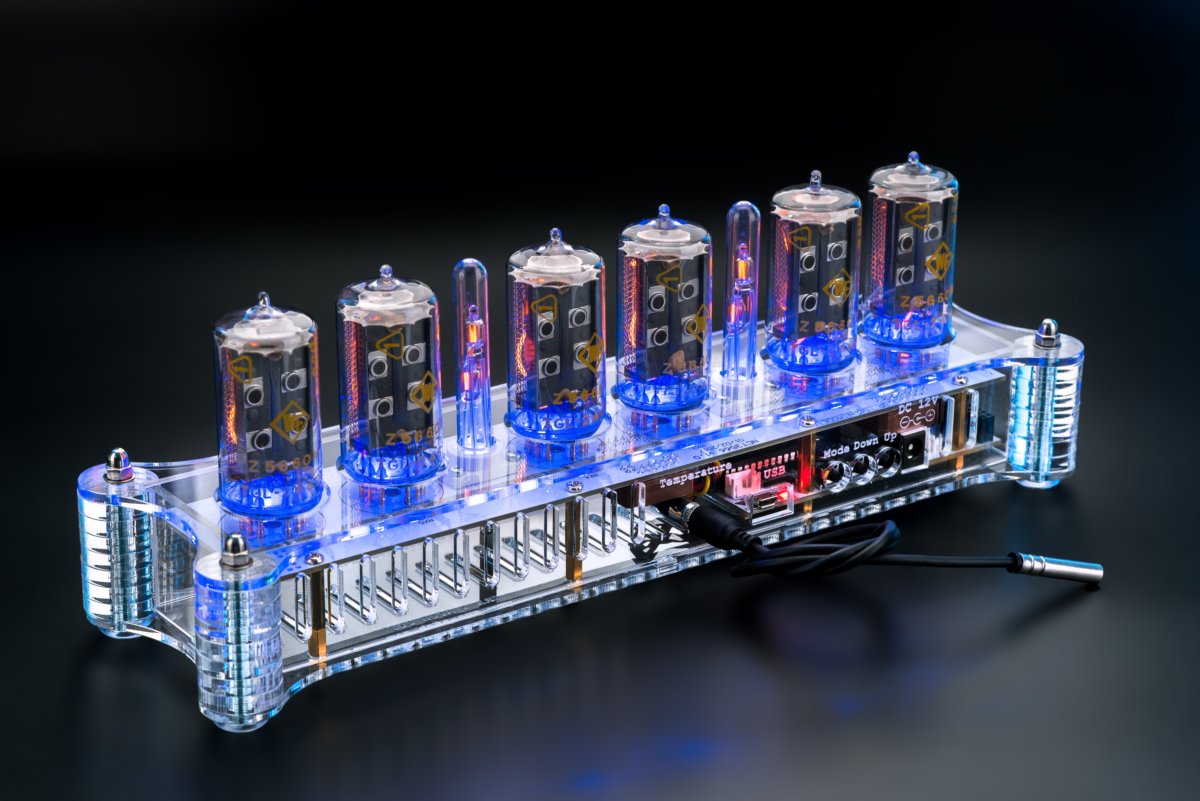 Shipping and Return information
All Items are shipped from Ukraine
Via International registered Airmail
Shipments are made within 1 business day
After the payments are received and verified
It takes about 4-7 days via UPS Express delivery
It takes about 10-18 days via Standerd shipping
It takes about 35-45 days via Economy shipping
We combine multiple Items to save on shipping
UPS Express Shipping time (recommended):
| | |
| --- | --- |
| Europe: | 3-5 days |
| Germany: | 3-5 days |
| USA, Canada: | 4-7 days |
| Asia, South America: | 5-7 days |
| Australia, New Zeland: | 5-7 days |
| Africa, Central America: | 5-7 days |
Standard Shipping time:
| | |
| --- | --- |
| Europe: | 10-12 days |
| Germany: | 10-12 days |
| USA, Canada: | 10-15 days |
| Asia, South America: | 10-18 days |
| Australia, New Zeland: | 12-18 days |
| Africa, Central America: | 12-18 days |
Economy Shipping time:
| | |
| --- | --- |
| Europe: | 25-30 days |
| Germany: | 25-30 days |
| USA, Canada: | 30-35 days |
| Asia, South America: | 35-45 days |
| Australia, New Zeland: | 45-55 days |
| Africa, Central America: | 45-55 days |
Return Policy
All Returns are accepted
For Return you should contact Us within 14 Days after receiving the Item
Refunds are made as Money back or Replacements (buyer's choice)
Return Shipments are paid by the buyer
No restocking fees are charged