Sony Walkman WM DD New Center Gear Repair KIT it solves Center Gear crack problem
NEW CENTER GEAR REPAIR KIT FOR SONY WALKMAN DD
This KIT solves famous center gear crack problem
Now anyone can fix the gear himself quickly and easily
There is no need to remove gear with metal disc from it's arm
$49.95
Sony Walkman WM DD New Center Gear Repair KIT it solves Center Gear crack problem
NEW CENTER GEAR REPAIR KIT FOR SONY WALKMAN DD
This KIT solves famous center gear crack problem
Now anyone can fix the gear himself quickly and easily
There is no need to remove gear with metal disc from it's arm
We spent months of hard work to find suitable design and dimensions.
Tested it in many different Sony Walkmans and all worked very well.
Now there is also no more FF/REW problem caused by old gear plastic deformations.
With New center gear Walkman runs smoothly and the mechanics is very silent.
Wow/Flutter was also tested to be in specifications and the accuracy is guaranteed by design.
New plastic gear is pushed to the old metal disc with the help of another metal ring.
And the whole assembly gets more professional look because part of the new ring is made of metal.
Dear customers!
If you have ANY questions, PLEASE ASK us.
The KIT includes only what is displayed on the second image:
one white plastic gear
one support metal ring
six screws
The KIT doesn't include old center gear arm and original metal disc!
With this KIT you will very probably also need RUBBER CAPSTAN RING and SMALL REEL GEAR, which are usually cracked too.
You can find these parts as well in our store, we also have the fix for the broken door hinge if needed.
How to replace the gear:
Remove the old cracked black gear ring
Insert new white gear to the metal disc (red spot must be located down)
Place metal ring on top of the gear (blue spot must be located up)
From bottom side carefully join new gear and ring using six M1.4 special screws
(use similar method as when you fasten wheel of your car)
You can also secure the screws using lacquer
Our products are NEW, maximum 2 years old.
After 2 years expire  we will purchase new production.
In most cases replacing the ring and fixing center ring crack and adjusting motor speed (for non-quartz controlled models) is a quick-win.
However, to bring Walkman to the original specs, more tasks should be done.
There are also other Parts for this player available in our store, like capstan ring, or door hinge fix.
The reason, why we sell the Repair KIT is that we want to encourage people in keeping their old Walkmans.
Dear customers!
If you have ANY questions, PLEASE ASK us.
Sony Walkman WM DD New Center Gear Repair KIT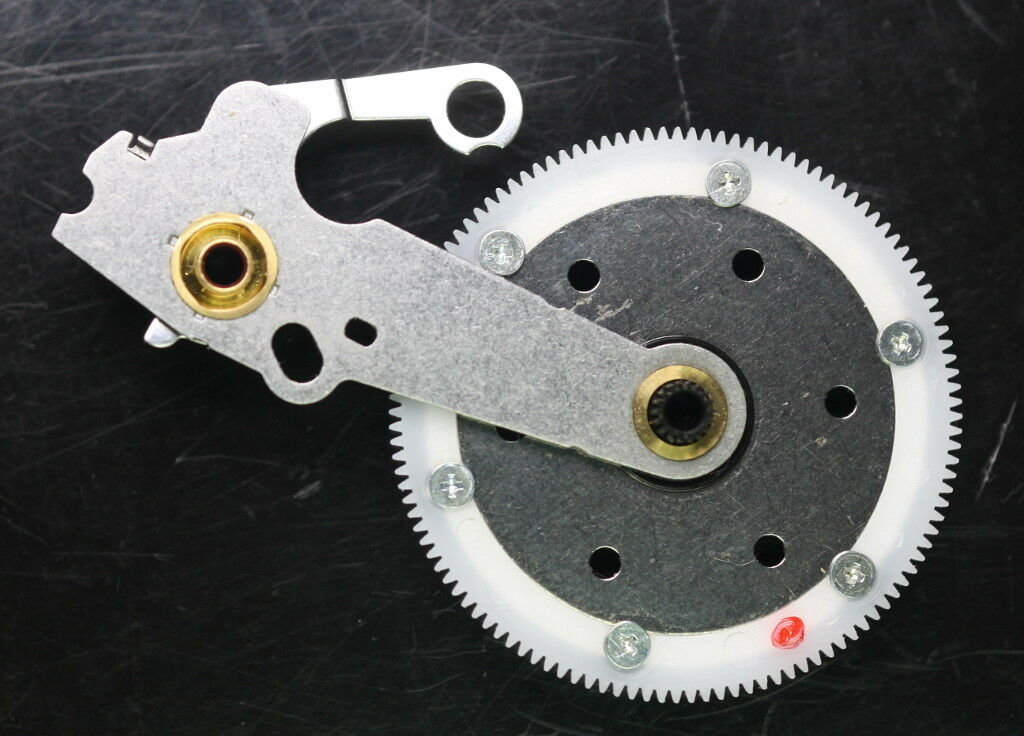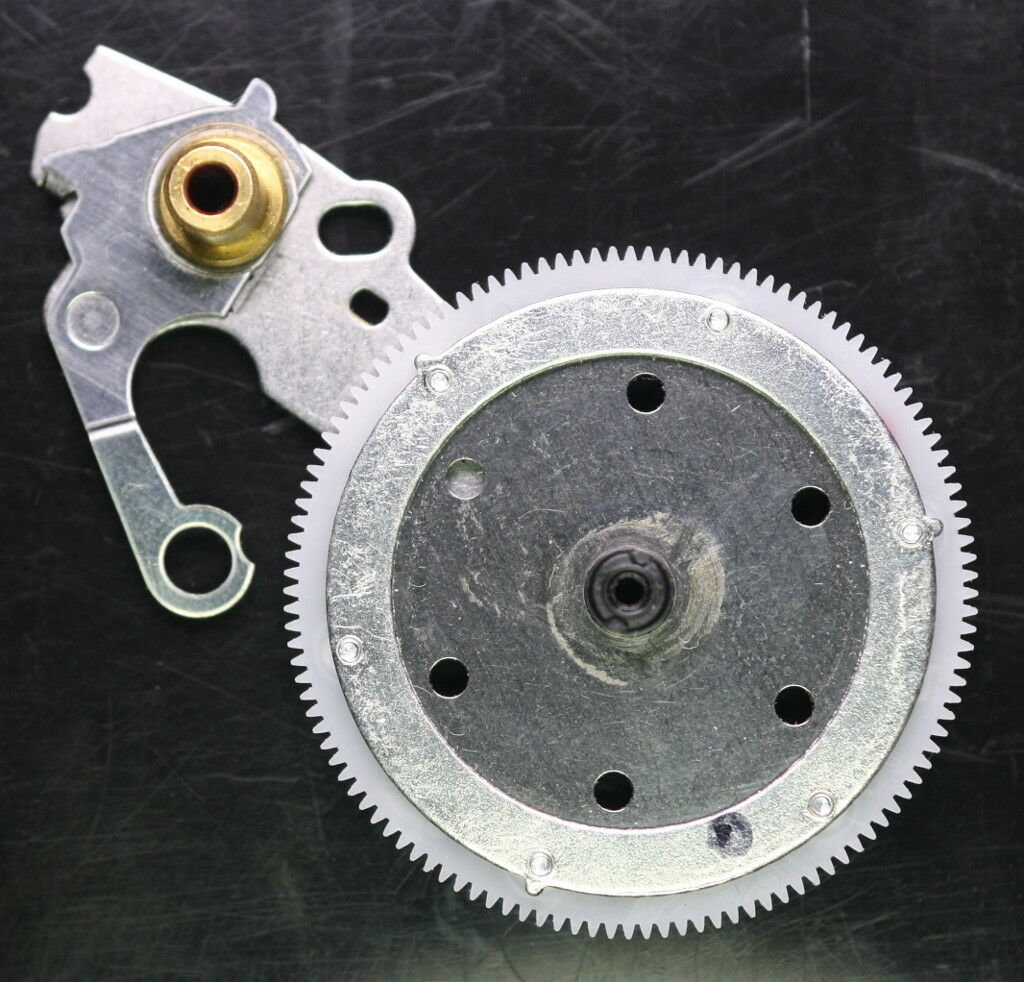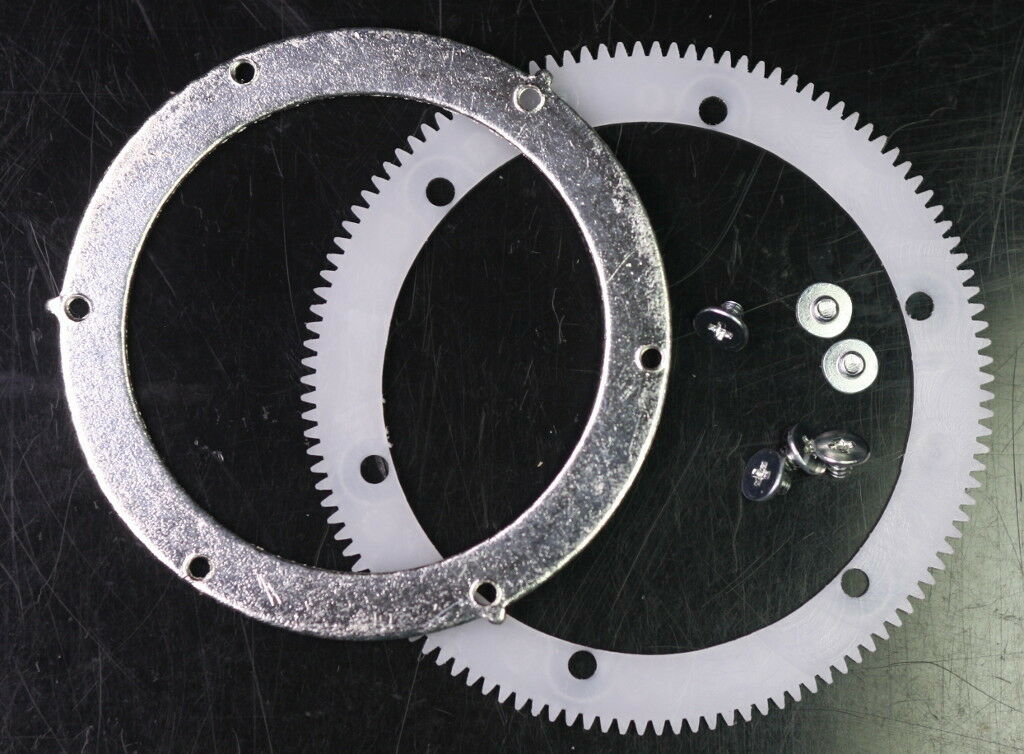 Shipping and Return information
All Items are shipped from Ukraine
Via International registered Airmail
Shipments are made within 1 business day
After the payments are received and verified
It takes about 4-7 days via UPS Express delivery
It takes about 10-18 days via Standerd shipping
It takes about 35-45 days via Economy shipping
We combine multiple Items to save on shipping
UPS Express Shipping time (recommended):
| | |
| --- | --- |
| Europe: | 3-5 days |
| Germany: | 3-5 days |
| USA, Canada: | 4-7 days |
| Asia, South America: | 5-7 days |
| Australia, New Zeland: | 5-7 days |
| Africa, Central America: | 5-7 days |
Standard Shipping time:
| | |
| --- | --- |
| Europe: | 10-12 days |
| Germany: | 10-12 days |
| USA, Canada: | 10-15 days |
| Asia, South America: | 10-18 days |
| Australia, New Zeland: | 12-18 days |
| Africa, Central America: | 12-18 days |
Economy Shipping time:
| | |
| --- | --- |
| Europe: | 25-30 days |
| Germany: | 25-30 days |
| USA, Canada: | 30-35 days |
| Asia, South America: | 35-45 days |
| Australia, New Zeland: | 45-55 days |
| Africa, Central America: | 45-55 days |
Return Policy
All Returns are accepted
For Return you should contact Us within 14 Days after receiving the Item
Refunds are made as Money back or Replacements (buyer's choice)
Return Shipments are paid by the buyer
No restocking fees are charged