Antenna 144MHz 430MHz GENUINE NAGOYA NA-771 Dual Band SMA Female 10W for Baofeng UV5R UV-82
Units Sold: 72
Antenna 144MHz 430MHz
Nagoya Genuine Antenna NA-771
Dual Band SMA Female 10W for Baofeng UV5R UV-82
Produced at Nagoya REUEX Industrial CO LTD factory in Taiwan
$14.95
Antenna 144MHz 430MHz GENUINE NAGOYA NA-771 Dual Band SMA Female 10W for Baofeng UV5R UV-82
Antenna 144MHz 430MHz
Nagoya Genuine Antenna NA-771
Dual Band SMA Female 10W for Baofeng UV5R UV-82
Produced at Nagoya REUEX Industrial CO LTD factory in Taiwan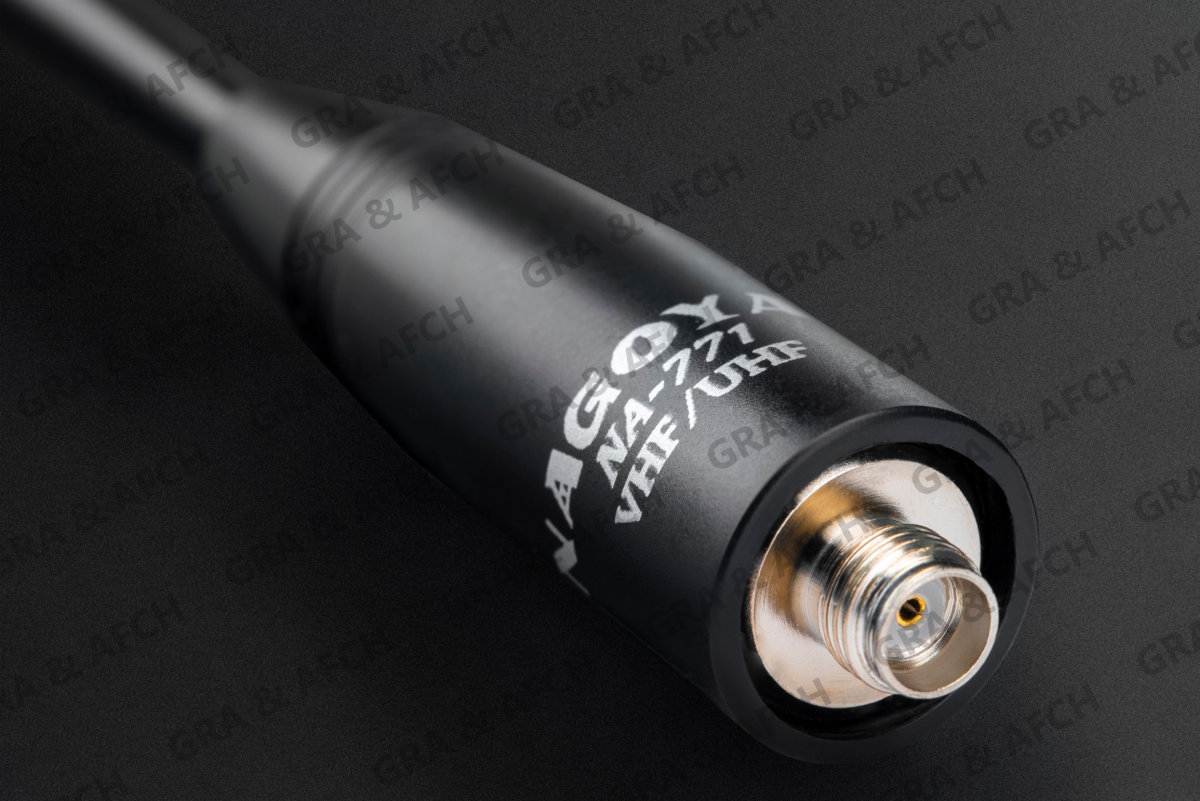 These antennas are genuine
and were produced at the Nagoya REUEX Industrial CO., LTD factory in Taiwan
Most antennas sold on eBay are fake
and therefore do not improve, but, on the contrary, degrade the quality of reception and transmission!
By purchasing antennas from us, you will achieve maximum communication efficiency
Suitable for Baofeng intercoms: UV5R UV-82.
Kenwood handheld Radio: TK-2107, TK-3107, TK-2260, TK-3260, TK-3160, TK-278, TK-378, etc.
Linton handheld Radio: LT-2288, LT-3288, LT-3188, LT-2188, LT-3260, LT-2268, LT-3268, etc.
Jingtong handheld Radio: JT-208, JT-308, JT3118, JT2118.
PUXING Handheld Radio: PX-777, PX-777 PLUS, PX-666, PX-3288.
WEIERWEI handheld Radio: VEV-3288S.
FDC handheld radio: FD-6288.
Yaesu handheld Radio: VX-1R, VX-2R, VX-3R, VX-5R, VX-6R, VX-7R etc.
Listing includes:
Genuine/Original/Authentic Nagoya NA-771 Antenna
Package (plastic bag)
Rubber gasket
Antenna comes in plastic protective bag
Antenna equipped with rubber gasket
Overview:
Our measurements showed that the characteristics of the antennas are even better than those stated by the manufacturer in the datasheet:

Comparison of a authentic Nagoya NA-771 antenna (left) with a fake one for $5 (right):

At a fake antenna with a frequency of 435 MHz, we do not observe any visible return loss at all, and SWR = 7.7.
This means that the counterfeit antenna is completely unusable for the 430 MHz band.
Product Features:
Length: 390mm±2 mm  / 15.6 inches
Color: black
Frequency: 144MHz /430MHz
Gain: 2.15 dBi
Impedance: 50 Ohm
V.S.W.R: ?1.5:1
Max Power: 10 Watts
Connector: SMA Female
Antenna 144MHz 430MHz GENUINE NAGOYA NA-771 Overview:
Genuine/Original/Authentic Nagoya NA-771 Antenna: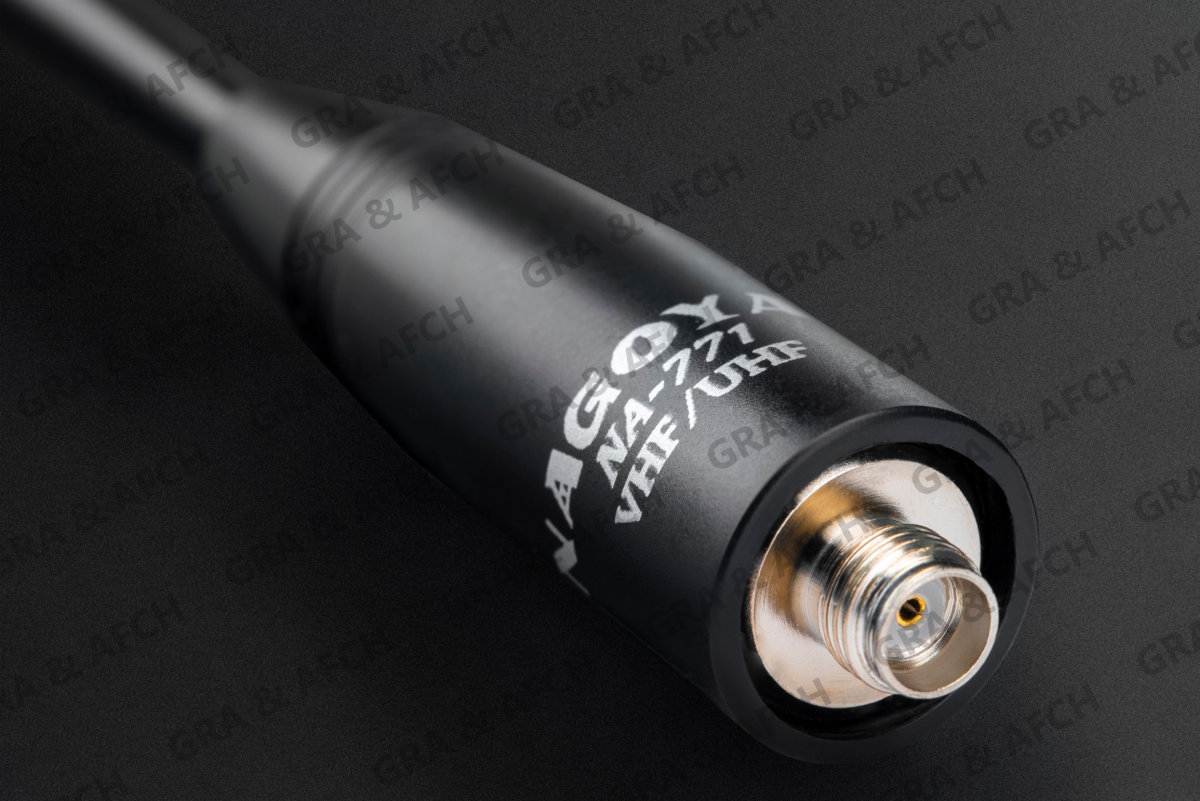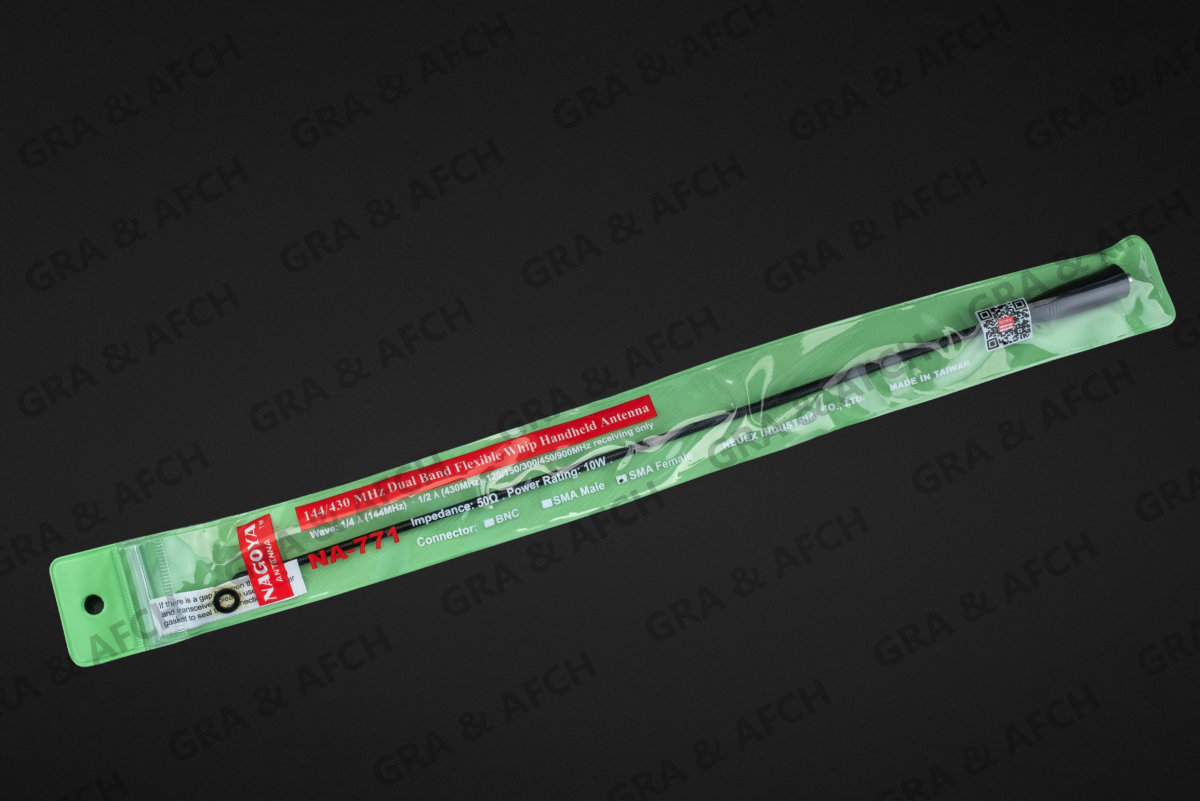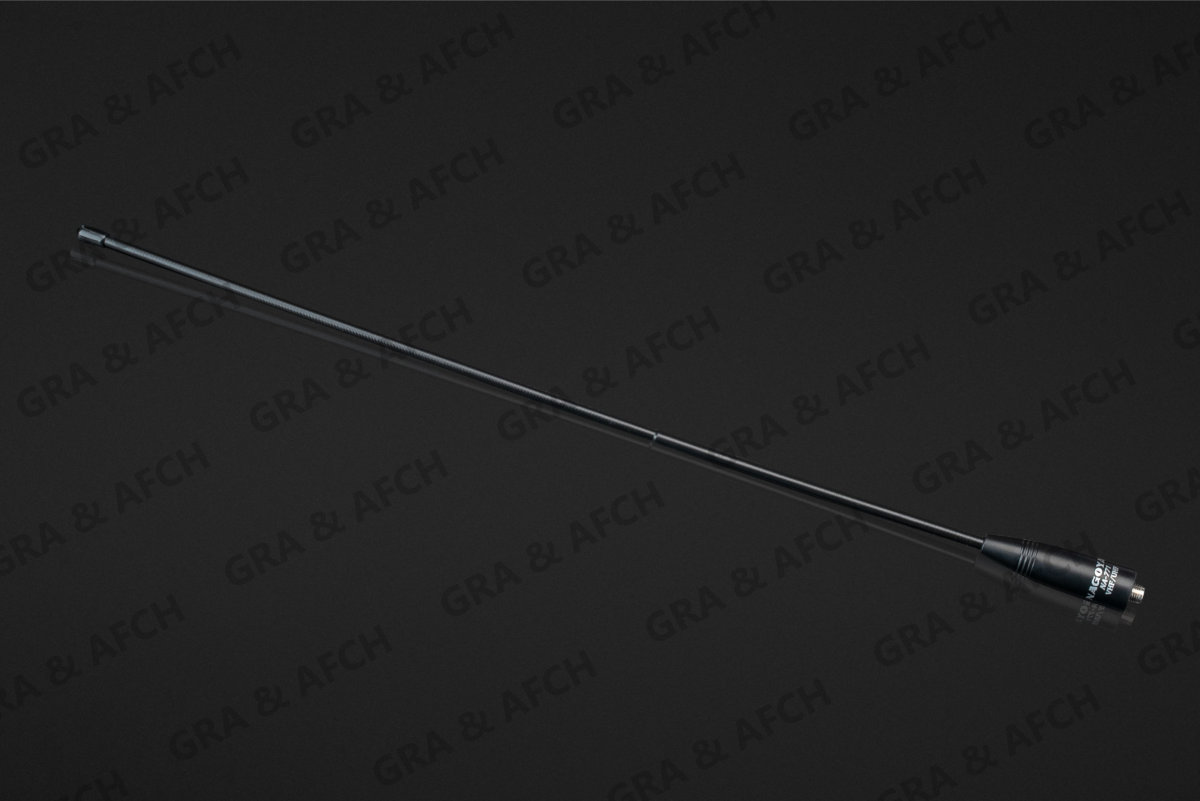 Shipping and Return information
All Items are shipped from Ukraine
Via International registered Airmail
Shipments are made within 1 business day
After the payments are received and verified
It takes about 4-7 days via UPS Express delivery
It takes about 10-18 days via Standerd shipping
It takes about 35-45 days via Economy shipping
We combine multiple Items to save on shipping
UPS Express Shipping time (recommended):
| | |
| --- | --- |
| Europe: | 3-5 days |
| Germany: | 3-5 days |
| USA, Canada: | 4-7 days |
| Asia, South America: | 5-7 days |
| Australia, New Zeland: | 5-7 days |
| Africa, Central America: | 5-7 days |
Standard Shipping time:
| | |
| --- | --- |
| Europe: | 10-12 days |
| Germany: | 10-12 days |
| USA, Canada: | 10-15 days |
| Asia, South America: | 10-18 days |
| Australia, New Zeland: | 12-18 days |
| Africa, Central America: | 12-18 days |
Economy Shipping time:
| | |
| --- | --- |
| Europe: | 25-30 days |
| Germany: | 25-30 days |
| USA, Canada: | 30-35 days |
| Asia, South America: | 35-45 days |
| Australia, New Zeland: | 45-55 days |
| Africa, Central America: | 45-55 days |
Return Policy
All Returns are accepted
For Return you should contact Us within 14 Days after receiving the Item
Refunds are made as Money back or Replacements (buyer's choice)
Return Shipments are paid by the buyer
No restocking fees are charged
You may also like…
DIY KIT for DDS (Direct Digital Synthesis) Analog Devices AD9959 4 Synchronized DDS Channels
Arduino Shield Easy connection to Arduino MEGA 2560 without additional wires and converters
All functions of the DDS AD9959 are brought to the contacts of the Arduino MEGA
With this you can fully reveal all the capabilities of the DDS AD9959 Shield
PCB, Design, Schematics, Case and Software made by GRA & AFCH

DDS (Direct Digital Synthesis) Analog Devices AD9910 Arduino Shield
Easy connection to Arduino MEGA 2560 without additional wires and converters
All functions of the DDS AD9910 are brought to the contacts of the Arduino MEGA
With this you can fully reveal all the capabilities of the DDS AD9910 Shield
PCB, Design, Schematics, Case and Software made by GRA & AFCH

DDS (Direct Digital Synthesis) Analog Devices AD9959 4 Synchronized DDS Channels
Arduino Shield Easy connection to Arduino MEGA 2560 without additional wires and converters
All functions of the DDS AD9959 are brought to the contacts of the Arduino MEGA
With this you can fully reveal all the capabilities of the DDS AD9959 Shield
PCB, Design, Schematics, Case and Software made by GRA & AFCH

DIY KIT for DDS (Direct Digital Synthesis) Analog Devices AD9910 Arduino Shield
Easy connection to Arduino MEGA 2560 without additional wires and converters
All functions of the DDS AD9910 are brought to the contacts of the Arduino MEGA
With this you can fully reveal all the capabilities of the DDS AD9910 Shield
PCB, Design, Schematics, Case and Software made by GRA & AFCH

TAFM2833 (TAFM) 144/100/76/74/7/50/36/27 MHz FM Transmitter
Transmitting Analog Frequency Modulation Device for use with Antenna
Compact FM Analog and Digital Transmitter in Alluminum Case
Transmitter is built on Motorola IC MC2833 with Bandpass filter
Device can be used to Transmit Analog and Digital SFK Signals
The Carrier Frequency can be one of 144/100/76/74/72/50/36/27 MHz
The Signal Modulation can be performed in Range of 20-10000 Hz
PCB, Design, Schematics, Case and Software made by GRA & AFCH

DDS (Direct Digital Synthesis) Analog Devices AD9915
Arduino Shield Easy connection to Arduino MEGA 2560 without additional wires and converters
All functions of the DDS AD9915 are brought to the contacts of the Arduino MEGA
With this you can fully reveal all the capabilities of the DDS AD9915 Shield
PCB, Design, Schematics, Case and Software made by GRA & AFCH

MRFA89 RF Amplifier

The board has RF MMIC Amplifier in SOT-89 package (TQP369185 by defualt)

Our MRFA89 RF Amplifier also includes input/output DC coupling capacitor 0805 size,

RF choke and drop resistor, de-coupling capacitors and voltage regulators (78M05 for 5V in DPAK package).

SMA connectors used for input/output.

Size of the PCB 45x30mm, FR-4 material, double-sided with solid plated ground plane on the back.

DDS (Direct Digital Synthesis) Analog Devices AD9914
Arduino Shield Easy connection to Arduino MEGA 2560 without additional wires and converters
All functions of the DDS AD9914 are brought to the contacts of the Arduino MEGA
With this you can fully reveal all the capabilities of the DDS AD9914 Shield
PCB, Design, Schematics, Case and Software made by GRA & AFCH